Pittsburgh carries on series of community dialogues across the region with new partners
March 2011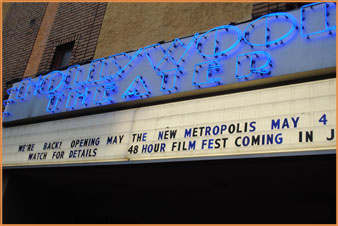 Continuing their efforts to bring together stakeholders in the Pittsburgh area, Leadership Pittsburgh is partnering with various community organizations to hold screenings of The New Metropolis to deepen the conversation about the region's future.

On March 24th, Leadership Pittsburgh organized a screening in Wilkinsburg in partnership with the Wilkinsburg CDC and the Pittsburgh History and Landmarks foundation. This screening was followed by a forum on April 7th at the Federal Reserve Bank of Pittsburgh conference center, at which filmmaker Andrea Torrice was present to discuss her film and the issues it describes.

Leadership Pittsburgh held another community screening event on May 4th, working with group of local elected officials from the municipalities south of Pittsburgh. The New Metropolis was the opening film shown at the reopened Hollywood Theater in the Dormont Borough.

Read more about this event at The Heinz Endowments website or at the http://dormont-brookline.patch.com.








Film Festival Screening in Pittsburgh

The New Metropolis will be screening as part of the Building Change Film Festival on October 16 in Pittsburgh. Filmmaker Andrea Torrice will be in attendance for a Q & A after the showing.

The screening will be from 2 - 4 p.m. at the Creative & Performing Arts School Theater, 111 9th St, Pittsburgh.

For more information, go to the Building Change Film Festival website.
Pittsburgh Launch Video